Get the language off the ground with Skype-Language.com courses
Free trial lesson
Running time: 20 minutes
Class with a teacher of Russian-speaking or media
Feedback by lesson
What will you gain from the lesson
Meet the teacher before you start your studies
Determine the goals and duration of future learning
Feedback after class about your level of language proficiency
Teaching methods
Learning a foreign language by Skype (Zoom or Whats app) is first of all flexibility of schedule, the latest modern teaching materials, progress and performance!

Learning at Skype-Language.com starts with a 20-minute trial lesson with a professional Russian-speaking teacher or a native-speaker. The first step is to determine your current level, followed by the discussion of your goals and objectives in order to prepare an individual learning plan.

Let's focus on the methodology and the structure of classes.

During the lesson at our school, all the aspects of the foreign languages you are learning are being trained:
During the lesson you will read texts on modern topics that interest you, for example, articles on foreign sites or extracts from fiction books with the vocabulary corresponding to your level. You will be offered to discuss the letter and to do a series of exercises to elicit specific and general information from the text and to memorize new words and word-combinations.

As a result of reading skills training you will get the opportunity to use foreign Internet resources and will learn to read literature in its original language.
During each lesson you will perform various listening tasks: listening to short dialogues, songs of your favourite foreign artists, popular new podcasts, watching extracts from films and TV series. As a following practice you will be offered to insert the missing words into the text, to choose correct or wrong statements, to retell the extract etc.

AS a result of listening practice you will significantly improve your understanding of foreign speech by ear.
The improvement of writing skills in a foreign language can be reached by continuous practice in writing essays, letters to friends or messages in chat that are used in daily life.

As a result of work on writing skills you will learn to be in a competent correspondence with foreigners, and as a result of a business course you will be capable of writing business letters and CVs and to apply for work at a foreign company.
The main aim of our courses is to teach you to freely express your ideas while communicating with native speakers, to ask for help without fear and stress or, if you are not understood, to easily express yourself in other words. That's why at each lesson you will talk a lot, discuss hot topics, news, films, express your opinions, describe your routine issues and find solutions to problems.

In a friendly conversation you will overcome the language barrier, improve your skills of fluent speech and enrich your vocabulary.
How classes are organized
What is a trial lesson
A trial lesson is a short 20 minute lesson. The main purpose of a trial lesson is to test your level and get to know the teacher, so, as a rule, new grammatical material is not learned on it. However, during a free conversation, you may come across unfamiliar vocabulary, and thus you will learn something new. A special feature is that the introductory lesson is conducted by the teacher who will teach you in the future, and not by the methodologist. What is the difference between a trial lesson and a full-fledged lesson…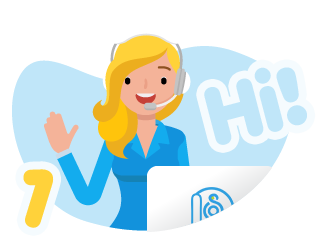 Acquaintance
A small introductory part, which tells about itself in several sentences. Depending on the level of the student, the lesson can only take place in the language studied or with the participation of the language-mediator. Familiarity can be a major part of the lesson if it's presented in a game format.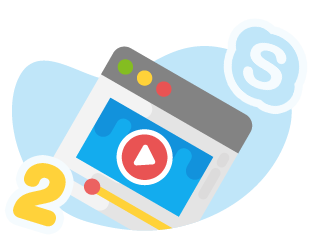 Demonstration
As an example: - questions for free conversation; Reading a small passage of text with further discussion; Online grammar exercises - short audio or video snippets.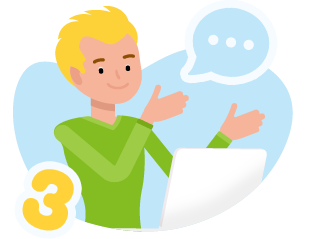 Reconciling class goals
Tell your teacher about your goals, where you use the language, what results and for what time frame you would like to achieve, on the development of what aspects of the language to pay special attention to. These points will help the teacher to develop a personalized course for you. You can also discuss the schedule, frequency of classes, educational materials, etc.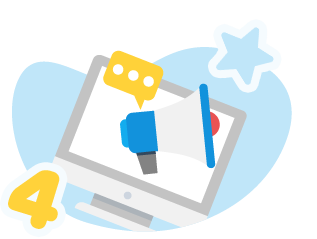 Feedback
At the end of the class, the teacher will analyze your mistakes and give further recommendations on language learning. You can ask all the questions you are interested in regarding further education.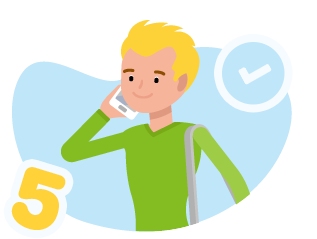 Communicating with the manager
After finishing classes, if you want to continue training, you will talk to the manager to solve organizational issues. Discussions of payment, access to a private office and other points.
How to prepare for a trial lesson
Take care of the technical side, check the quality of the internet, microphone and headphones.
Try to open the files sent by the teacher in advance, tell the manager or teacher if there is a problem. Typically, the files for the trial lesson are sent out in the formats of .doc, .docx, .pdf, .txt
Consider your goals and objectives
Formulate and write down the questions that you would like to ask the teacher
Try it for free
Order a trial lesson and evaluate all the benefits of learning in Skype-language.com
Thank you! Your message has been successfully sent, the form is successfully sent.
Next

What will you gain from the lesson