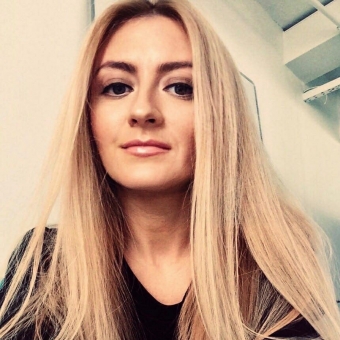 Irina I
native language - russian
Work experience:
17 years
Education:
Belarusian State Pedagogical University, Belarus State Economic University (Minsk)
Hello!
My name's Irina. I'm a qualified English teacher with a 16-year experience. I can help you learn to communicate in English in an effective way to achieve your goals.

At the lessons, I apply a student-centered approach because I truly believe every learner is unique. Why would you like to learn and perfect your English? What are your language learning objectives? We will divide your big English learning goal into sizeable measurable chunks and tie them to our lesson objectives to accommodate your specific needs in learning English.

At our engaging classes, you will study high-interest personally meaningful and immediately useful topics generated from your life experiences.
We will focus on both concept and technique and we will exercise the 80 /20 rule. 80 per cent of practice and 20 per cent of instruction. It will give you ample opportunities to engage in real world communication which will make your language even more fluent.
I will also introduce you to the concept of spaced repetition and other strategies and techniques, which deliver results. I'll help you comprehend and start noticing and using correctly and easily the most frequent significant grammar rules. Your performance will be continuously evaluated and you will get constructive feedback at every lesson.

A few words about myself. I have a degree in Linguistics and Finance and I have a 150 hour TESOL Certificate in teaching English as a second language from Arizona State University. I have been asked to teach IELTS, TOEFL, business English, It, aviation, management, finance, prepare for various exams and job interviews. In the last 5 years, I've been working mostly for IT companies teaching their employees.

If you would like to practice business or everyday communication in a comfortable friendly environment, enhance your vocabulary, learn grammar, improve your speaking and listening skills, or prepare for exams, it will be my privilege to be your tour guide on this exciting journey. Book your first session free now and we'll get you started. Thank you!
Why do students choose this teacher?
Is an experienced and serious teacher, with over 16years of experience
Knows how to teach even IT specialists
Makes focus on actual contemporary language
Try free
Book a trial lesson and appreciate all the advantages of learning at Skype-language.com
Thank you! Your message has been successfully sent, the form is successfully sent.
Next

Courses taught