English Speaking course from Skype-Language
Form of study:

individual

Level: for all levels
Methodology: communicative

?

Intensity: 2 times per week by 60 min
Price: from 880 ₽

?

Work hours: flexible
This course is for those who
Wants to improve pronunciation and listening comprehension
Dreams to start talking and communicating in English with no stress
Strives to expand active vocabulary
What you'll learn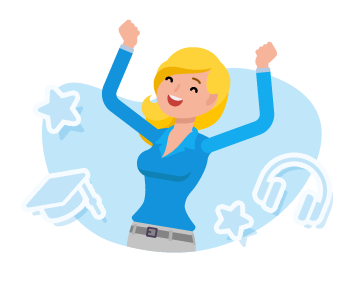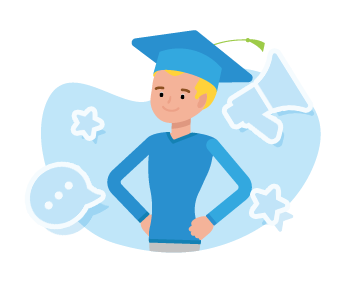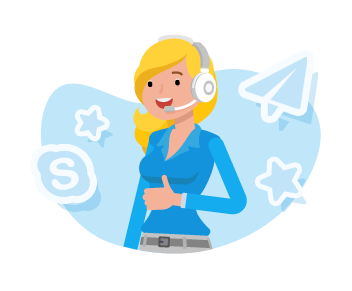 Курс разговорного английского языка
This practical course in English from Skype-Language breaks apart language barriers and improves your conversational English, which is important in the complete study of any foreign language, at this time and in English. Skype-Language's specific course – conversational English online will maximally stimulate your verbal ability on this organic path and will also give the possibility of supplementing your non-verbal English conversation, i.e. gestures.
In the program, English Speaking Course Online, there are distinctive and motivating conversation topics. For the very first level, general topics are presented: how to find one's way in the city, how to order food at a restaurant, how to reserve a room at a hotel and many others. Advanced levels may study wider topics, for example "The 10 habits of happy people," "How to be successful in life," "How to determine your path in life," and other fascinating topics for discussion. For determining your level, you may take a free online test in English and request a free lesson .
English Speaking Course Online form Skype-Language.com provides different ways and methods for learning. You will have the possibility to:
watch and discuss films in English, where you will hear many different kind of accents and phrases from living conversational English
take part in online chat with several people at one time, like at an English Club
participate in role-playing games
participate in English debates on Skype
read artistic literature followed by exchanges of opinions about what was read
and simple conversations about favorite problems and situations, and also find answers posted to the problems on conversational English
Your homework will strengthen your ability to understand the material covered in lectures, to help write essays, preparation for public speaking or presentations on topics covered in lessons.
In the company Skype-Language there are native Russian Teachers and native speakers of English. The English Speaking Course form Skype-Language.com comes to you in style, and most importantly it helps you get over language barriers so that you can freely converse in English!
It's easy to start practicing!
Calculate the cost of tuition or order a free trial lesson
What you'll get for free
A comfortable personal office
Feedback from our students
Still have questions?
Order a trial lesson and evaluate all the benefits of learning in Skype-language.com
Thank you! Your message has been successfully sent, the form is successfully sent.
Next

This course is for those who