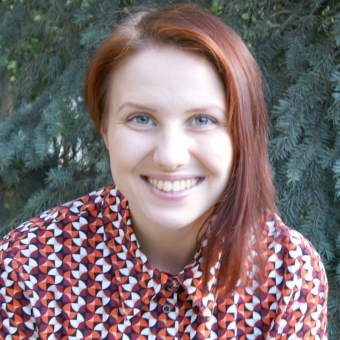 Milena
native language - russian
Work experience:
11 years
Bonjour à tous qui s`intéresse à la langue et à la culture française!
Je m`appelle Mylène. Avec un grand plaisir je vous propose de commencer ou bien de continuer d`apprendre la langue française.
Je trouve que ce n`est pas quelque chose d`impossible!Je suis toujours prête à vous aider de recommencer à zero ou continuer au niveau intermédiaire.
Moi j`ai commencé à apprendre le français à 8 ans et avec le temps mon amour pour cette belle langue augmente de plus en plus.
Je suis professeur diplomé en langue française. J`ai l`expérience de travaille à l`école et aussi en cours individuels à la base de la méthode communicative qui a pour but de comprendre la langue et d'être compris, d'aider l'élève à parler et s'exprimer en portant l`accent sur l'interaction et l'expression orale, la compréhension en lecture et l'écriture.
En voyageant en Frace j`ai eu la possibilité d`y rester assez longtemps ce qui m`a permis de me plonger dans la culture de ce pays captivant et de pratiquer la langue parlée.
C`est dernières années j`ai travaillé au sein d`une societe française très grande.
Je suis sûre que le facteur majeur d'enseignement productif c`est la motivation qui se base sur la passion de la culture de France et sur la certitude de ses capasitées.
Why do students choose this teacher?
Is passionate about French and France since childhood
Knows how to inspire students and explain difficult things easily
You will sing together favourite songs and discuss favourite cinema in French! Заниматься с Миленой очень понравилось. Хотя язык я начала изучать с нуля, но после занятий с Миленой не было чувство ужаса перед огромной массой информации и не было чувства, что новый язык никогда ...
Заниматься с Миленой очень понравилось. Хотя язык я начала изучать с нуля, но после занятий с Миленой не было чувство ужаса перед огромной массой информации и не было чувства, что новый язык никогда не одолеть. Наоборот, на каждом занятии возникало чувство легкости, все, что Милена объясняет, понятно. Домашние задания - повторение пройденного на уроке. Объем домашних заданий реален для выполнения. Милена очень корректна, с французским шармом. Иногда мы занимаемся по учебнику, а иногда Милена разбавляет учебу переводом песен по общему выбору. И тогда вдруг становится ясно, для чего учат язык. Я смогла подпевать Lara Fabian песню "Je T`Aime"!
Read more
Try free
Book a trial lesson and appreciate all the advantages of learning at Skype-language.com
Thank you! Your message has been successfully sent, the form is successfully sent.
Next

Courses taught