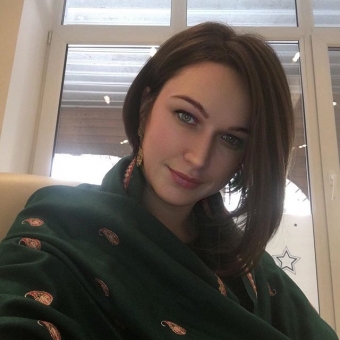 Eugenia
native language - russian
Languages:
Russian, French, English
Work experience:
19 years
Education:
Moscow Institute of foreign languages
Hello! My name is Eugenia. I`ve been teaching and translating since the first years of the University. I've got a Cambridge Certificate GCSE – English as the first language. I have teaching experience abroad (teaching Russian language). In Russia I have been working with such schools as Yes, Language Link and Denis School (from very young learners to adults, including Business English).
Recently I have been working for an international trilingual nursery school and hiring native teachers, observing their lessons, giving recommendations and organizing their trainings). I love travelling, exploring different countries, their history and culture, I love sports too (snowboarding, horse-riding swimming, boxing, doing yoga, dancing).
Why do students choose this teacher?
Is fluent in two foreign languages
Is friendly, delicate, can create cozy atmosphere at her lessons
Has Cambridge GCSE Certificate of English as the first language
Try free
Book a trial lesson and appreciate all the advantages of learning at Skype-language.com
Thank you! Your message has been successfully sent, the form is successfully sent.
Next

Courses taught