French for children from Skype-Language
Form of study:

individual

Level: beginner
Methodology: communicative

?

Intensity: 2 times per week by 60 min
Price: from 880 ₽

?

Work hours: flexible
This course is for those who
Wants to catch up with school program or study French more seriously
Looks for a way to boost motivation due to interesting classes
Is against traditional method of grammar drill and school rote
What you'll learn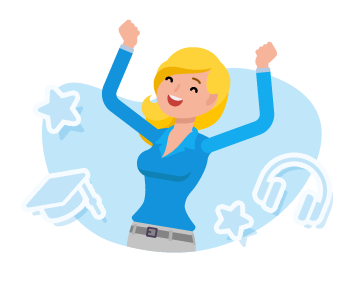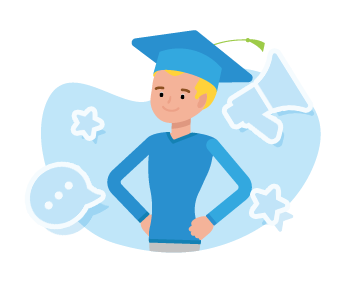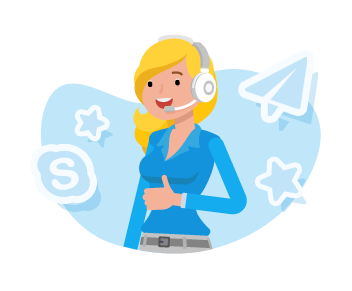 Курс французского для детей
The course "French for children" and teenagers doesn`t imply only tightening up subject practice but also includes teaching French from the start.
You will find this course absolutely convenient owing to the fact that you will not spend any more money to reach the language school. Besides, you can always choose the timetable that suits your child best. Your French tutor can always provide you with various forms of help; you just need to open Skype.
The online French course gives to your child a golden opportunity to experience an engaging and effective process of learning. Learners can actively use a great number of multimedia materials, songs and literary works.
While studying, you will use authentic materials and the manuals issued by French publishers. You can also express your preferences about the desired book you`d love to use at the lesson and we will definitely put it in use. If no, we generally offer our teenagers a program with EXTRA and ADO training materials. For smaller children we have a wonderful book ALEX ET ZOE.
If your child experiences difficulties with some of these types of speech: writing, reading or speaking, the main stress will be placed on this aspect. While teaching you French from the start, we do our best to develop all speech skills. But a special emphasis is given to the communicative side, i.e. the development of communication skills. At the French lessons students are given plenty of time to listen to and talk. As all the lessons are being taught in French language, your child's adaptation for the French speech will not take a lot of time.
If your child starts learning French from the start, in this case, with the help of foreign educational materials, he will be able to pass international exams DELF. It is not obligatory to pass an exam, but once you`ve done it, you can know the exact language level you are at now.
Book a trial lesson in Skype-Language in order to get acquainted with the French tutor and define the language level of your child!
It's easy to start practicing!
Calculate the cost of tuition or order a free trial lesson
What you'll get for free
A comfortable personal office
Feedback from our students
Still have questions?
Order a trial lesson and evaluate all the benefits of learning in Skype-language.com
Thank you! Your message has been successfully sent, the form is successfully sent.
Next

This course is for those who