We all heard this famous line "It's the most wonderful time of the year". And we couldn't agree more. It's something we all look forward to, it's magical, full of shopping and presents, food, expectations, and miracles. It's all about Christmas.

We are delighted to welcome you to Christmas in the United Kingdom!
Christmas tree

First and foremost, a symbol of Christmas is a big Christmas tree which all the family gather together to decorate. And there are also Christmas balls, lights and tinsel. Sounds familiar? Even in the tiniest villages lots of houses will be covered with twinkly lights, and reindeer will be standing next to small Christmas trees. However, in Russia, we tend to keep the tree inside until spring (or even summer!) whereas in the UK you must put it away on January 5th to avoid bad luck. Think of it as the end of the festive season.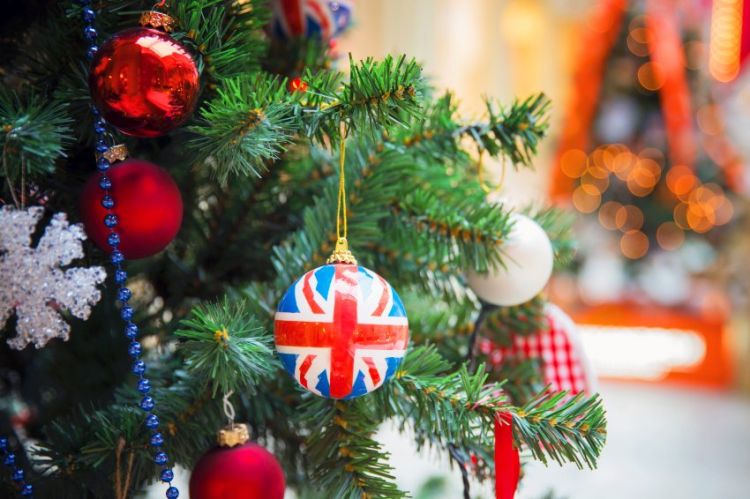 Christmas advertising

It's a must watch! It does make the UK very different from the rest of the world. Season of Christmas advertising is like a mini film festival. It really is wonderful, magical and festive. It's the time when people look forward to it, talk about it and are generally happy about new advertising campaigns.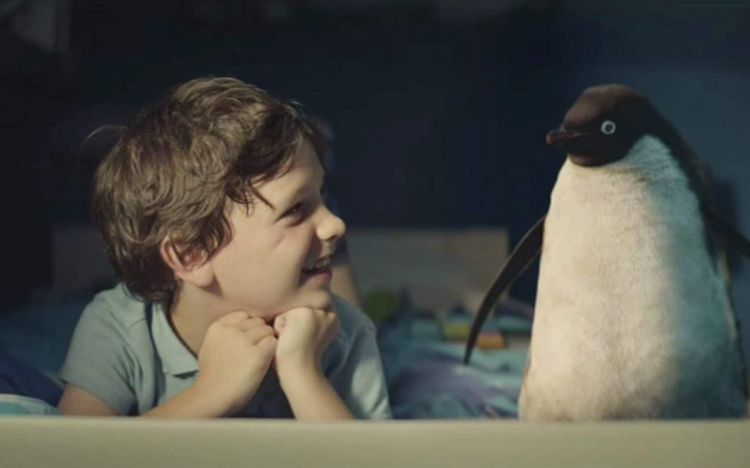 John Lewis - a high-end department store chain has made a name for itself in the past 10 years with its short films which can tug at your heartstrings.
With every year their adverts get more popular and their budgets are bigger. In 2017 they spent about 8 million pounds on the campaign. And this year it's probably more expensive with Sir Elton John starring in it. Their Christmas advertising campaigns tell stories about life, family, loneliness, love, dreams. There is something for everyone
But John Lewis is not the only big spender here. Burberry is rumoured to have spent 12 million pounds on their Christmas ad "The Tale of Thomas Burberry" in 2016. As you can see, Britons are ready to spend some coin during Christmas season.
Pantomime
Do you like campy theatrical productions of popular fairy tales with a cast made up of minor celebrities and men in drag? Do you ever watch horror movies and have the sudden urge to scream "He's behind you!" at the doomed protagonists? If so, pantomime may well be for you.


Pantomime or panto for short is a winter musical play often with some elements of comedy. It's a family entertainment. It's not really quiet or silent (for those of you who have thought that pantomime has something to do with mime. It doesn't). Children love them. Probably because they become active participants telling characters what to do, screaming and singing.

In 2012, during the throes of a national recession, the largest panto production company in the UK made more than $30 million during the Christmas period alone. I guess it says something.
Crackers
These are not those crackers which you normally hide from your children wanting them to remain in one piece. It's much more interesting. Just imagine three cardboard tubes covered with foil. Well, they are crackers. Where can I find them? Right next to the cutlery during your Christmas dinner. What are they for?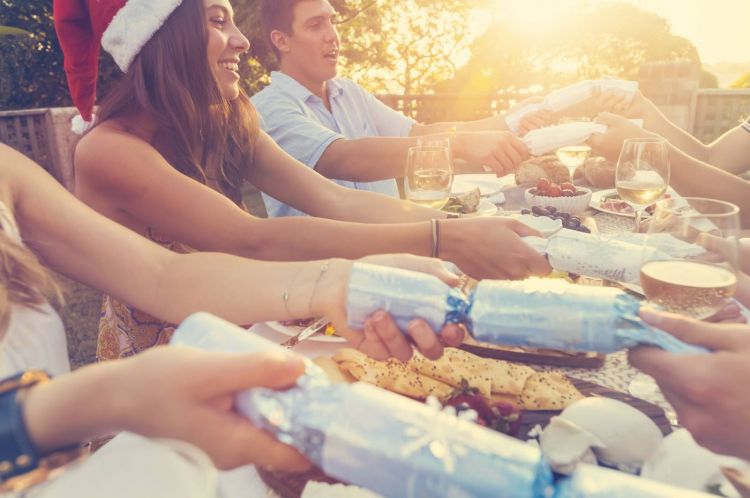 They are something like a fortune cookie and a kinder surprise. But instead of a prediction, you get a lame joke, and as a surprise, you can get a tiny shoehorn or a comb. However, there are some luxury crackers (it's a real thing) where you can find something better (not sure about that). How does it work? The idea is that you and the person next to you each grab an end and pull.


The tubes pull apart with a small bang (or crack) thanks to the tiny explosive inside. The winner of the game is the person with the lion's share of cardboard tubes (i.e. two) and their prizes sit inside that middle tube. Usually you're looking at a small plastic toy or magic trick that barely works, a terrible Christmas joke on a small scroll of paper, and the most important thing of all: the paper crown—multi-colored, deeply embarrassing, and begrudgingly worn for about five minutes (traditions are here to stay )before being relegated to the trash.

Mince pies
Don't let the looks fool you. Being just a bitesize, these babies have been around since the 13th century. They are usually filled with dried fruit with spices or meat. If you happen to visit a Christmas market, try mulled cider and a good old mince pie.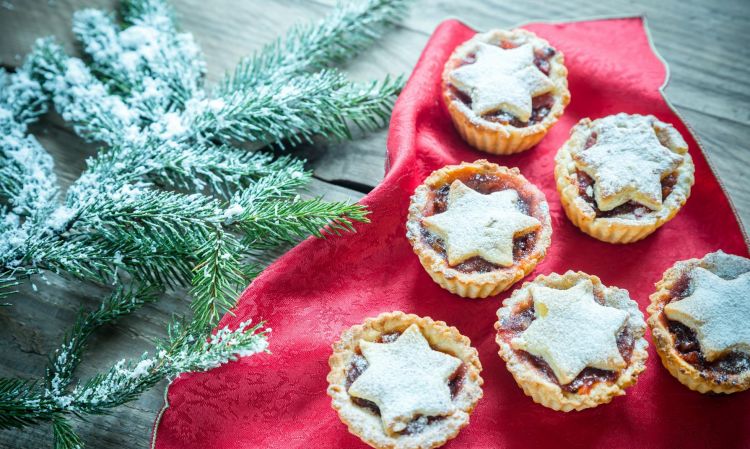 Christmas cards
Brits don't need a reason to send a card. Birthdays, engagements, weddings - you name it. But most important of all is Christmas. You heard me right, we are talking about good old paper cards. They usually send them to close friends and family members and use the ones received to decorate a house, hang on walls or put on a mantelpiece.
However, cards aren't what you call budget friendly. It may cost you 6-7 pounds each, and now imagine 30-40 people to send cards to. In the UK, businesses can send cards to their customers and partners as well.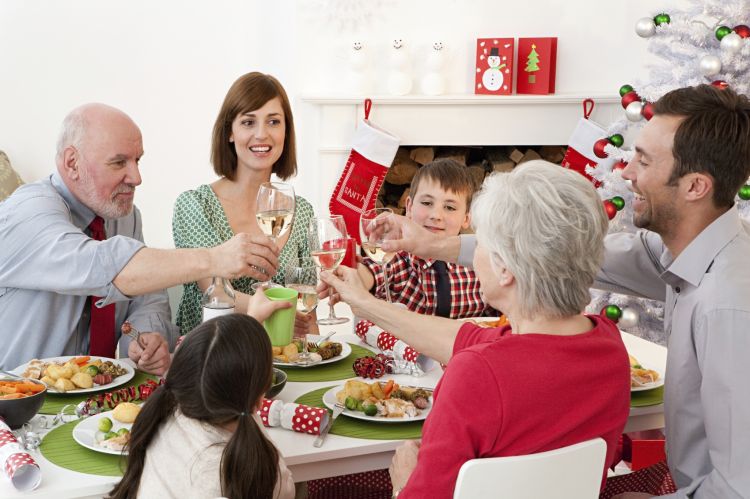 Christmas day
Christmas is a purely family holiday in the UK. On the 24th of December Christmas Eve, Britons get into their car to head home, to their families and parents. It's one of those days with a really heavy traffic. But with Christmas songs playing on the radio and the festive feeling, it's not that bad. On Christmas day morning, people rush to the Christmas tree to finally open presents and wish each other Merry Christmas. Then there is some telly time and texting Christmas wishes to friends. It's gradually followed with preparations for Christmas lunch, lunch itself which can slowly move to dinner time. I guess people tend to eat a lot on Christmas day. Looks just like the 1st of January in Russia, right? Since nothing works on Christmas day anyway, you don't really have a lot of choices apart from simply staying at home.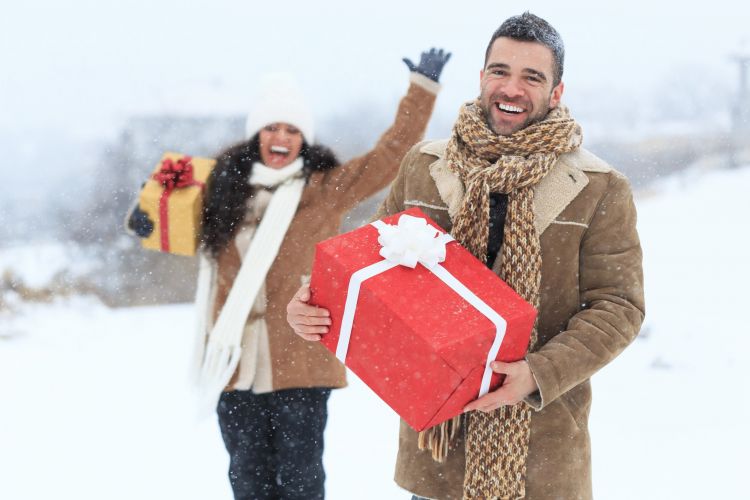 Boxing day
December 26 is more than simply "The Day after Christmas" to the Brits—it's Boxing Day! Boxing Day is not only a public holiday (which means it's an extra day off work), it's also the starting flag for the post-Christmas sales. Much like Black Friday in the U.S., the Boxing Day sales aren't for the faint-hearted. Nobody thinks about the origins of the day when there is so much bargain-hunting to do!
The sad part is that people usually get back to work on December 27 since the only Christmas days off are the 25th and 26th of December.
Now guys, time to crack your crackers, put on some green paper crowns, pour mulled wine, take a mince pie in one hand and a Christmas card in another, and start experiencing very British Christmas.
Skype-Language.com wishes you a very merry Christmas!


Christmas as, one of the ways to learn English!
Watching Christmas films in the original: «Home Alone 2»