German tutorial for school children from Skype-Language
Form of study:

individual

Level: for all levels
Methodology: communicative

?

Intensity: 2 times per week by 60 min
Price: from 880 ₽

?

Work hours: flexible
This course is for those who
Wants to catch up with the school/university program or to study language deeper
Seeks for ways of boosting motivation with interesting classes
Is tired of school rote and complicated grammar
What you'll learn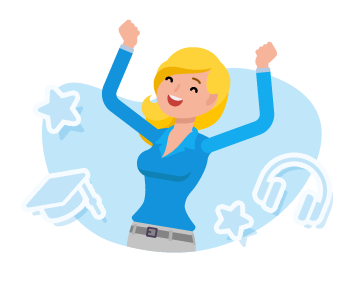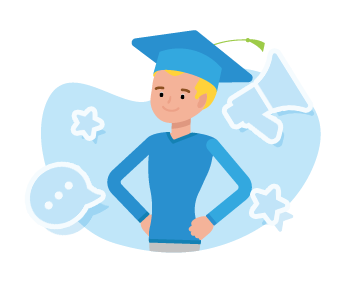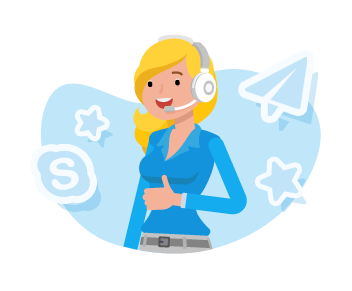 Репетитор по немецкому

This German course is designed for children, teenagers, and university students. It is suitable for those who:

- want to improve their German and wear on difficult aspects of the language,
- are willing to learn new and interesting things outside the school syllabus, find German-speaking friends, listen to music and watch films in the original language
- are eager to get excellent marks in German at school and university
- are planning to study abroad


The course takes from 4 to 8 months to complete each level. The course consists of 40 to 80 learning hours and covers levels A1, A2, B1, B2, and C1. The course content might be tailored according to your needs. It can be adapted to the school syllabus for those students who need extra help with homework or preparation for exams. For university students, the main program of the course can be supplemented with topics related to their future profession. As part of this course, preparation is also carried out for the Studienkolleg (a special educational institution that prepares foreign students before entering German universities).


In the contemporary world, students are overloaded with time-consuming tasks. So, the online courses from our school appear to be the best solution, since you will not need to waste your time commuting and can pick a convenient time for your classes.


The course uses modern authentic textbooks from German publishing houses, such as Das neue Deutschmobil, Dabei, Bruno und ich, Planetino, Aspekte Junior, Beste Freunde. There are also entertaining and educational audio-visual materials from various platforms, like ZDFtivi, Kids-News Kindernachrichten, Deutsche Welle, audio-lingua.eu. In class, we read German fairytales, listened to songs, talk about German traditions and holidays.


The course covers the following vocabulary and grammatical topics:


Vocabulary


- Meeting (Kennenlernen)
- Hobby (Hobby)
- My family (Mewine Familie)
- Food (Essen)

- Free time (Freizeit)
- Time (Uhrzeit)
- Daily routine (Tagesordnung)
- School life (Schulleben)

- My home (zu Hause)
- Vacation (Ferien)
- Health (Gesundheit)
- Holidays (Feiertage)

- In the city (in der Stadt)
- Transport (Verkehr)
- Pets (Haustiere)
- Clothes (Kleidung)
- Weather (Wetter)


Грамматика


- Personal pronouns (Personalpronomen)
- Present tense verbs (Präsens)
- Irregular verbs (Verben mit Vokalwechsel)

- Qyestuin sentences (Fragesätze)
- Negative sentences (Negation)
- Modal verbs (Modalverben)

- Accusative case (Akkusativ)
- Dative case (Dativ)
- Genitive case (Genitiv)

- Prepositions of place (Lokalpräpositionen)
- Prepositions of time (Temporalpräpositionen)
- Imperative (Imperativ)

- Past tenses (Perfekt,Präteritum)
- Adjectives (Adjektive)
- Conjuntions (Konjunktionen)
- Subjunctive mood (Konjunktiv 2)


Children and teenagers tend to make rapid progress in learning German due to their age and flexibility of mind. However, given the huge workload of schools, courses, sports classes, and other activities, they often need help with homework and preparation for presentations and reports in German. Good knowledge of the language will increase your chances of getting into the desired university, help you study abroad, and boost your opportunities in the future job market.


In order to feel more confident and not be afraid to speak a foreign language when you go abroad, our course is designed to help immerse you in the culture of German-speaking countries, their life, and customs. We strive not only to give excellent knowledge to each student but also to instill interest and love for the German language!


After this curse at our online school, you will improve your knowledge within and outside the school syllabus and will be able to prepare for school and university exams, discuss everyday topics with your German-speaking friends, write letters, read and understand books, and magazines, internet articles, and you will also get a comprehensive language training to study in a German-speaking environment.
It's easy to start practicing!
Calculate the cost of tuition or order a free trial lesson
What you'll get for free
A comfortable personal office
Feedback from our students
Still have questions?
Order a trial lesson and evaluate all the benefits of learning in Skype-language.com
Thank you! Your message has been successfully sent, the form is successfully sent.
Next

This course is for those who