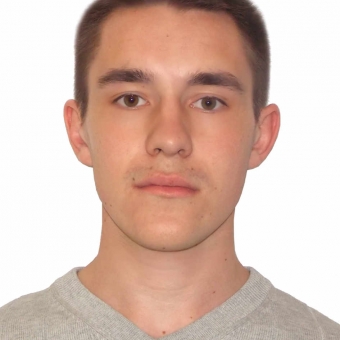 Ivan
native language - russian
Languages:
Russian, Chinese
Education:
Ural Federal University named after the first President of Russia B.N.Yeltsin
Hi everyone!

My name is Ivan.

I am a student at Ural Federal University completing my bachelors degree in Oriental studies. I have been learning Chinese for almost five years: three of them in Russia and the rest I have spent in China, taking a gap year twice.

For the first time I have chosen Guangdong University of Foreign Studies for an exchange program.

After that I started teaching Chinese in language center and as a tutor. What is more, I have been teaching Russian as a foreign language to Chinese students for a year.

In 2017 fall semester I won a Confucius Institute Scholarship and chose Zhejiang University as host institution.
There I continued improving my Chinese, attending classes for masters. In December 2017 I have successfully passed HSK6.

Now I am working on my own teaching method, which, I hope, you may find useful.

Chinese language has completely changed my lifestyle and even my mindset. I has gained unique experience, learning it and I will be glad to help you get acquainted with it too (or master it). Trust me, it is easier, than you might thought.

Let's study Chinese together!
Why do students choose this teacher?
Has been an intern at University in China for 2 years
Has HSK6 and the highest level of HSKK
Has experience in teaching Russian to Chinese students
Try free
Book a trial lesson and appreciate all the advantages of learning at Skype-language.com
Thank you! Your message has been successfully sent, the form is successfully sent.
Next

Courses taught