Teachers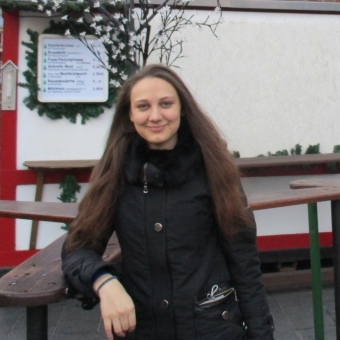 Teaches Russian, German
Russia
31 years
Voronezh State University
Teaching experience - 11 years
Nationality - Russian
Меня зовут Юлия. Я окончила факультет романо-германской филологии Воронежского государственного университета. В настоящее время я являюсь аспиранткой и стипендиаткой немецкой программы по поддержке молодых ученых университета им. Мартина Лютера. Я имею дополнительную специализацию ...
Меня зовут Юлия. Я окончила факультет романо-германской филологии Воронежского государственного университета. В настоящее время я являюсь аспиранткой и стипендиаткой немецкой программы по поддержке молодых ученых университета им. Мартина Лютера.
Я имею дополнительную специализацию «Преподаватель русского языка как иностранного» и с 2012 года преподаю русский. Среди моих учеников были студенты из Германии, Америки, Испании, Турции, Китая, Вьетнама, Ирака и стран ближнего зарубежья. Я имею опыт подготовки иностранных граждан к сдаче экзаменов для получения разрешения на временное пребывание на территории РФ и получения гражданства. Занятия проводятся на английском или немецком языках.
Feedbacks
I highly recommend Yulia. She is very friendly and very efficient. She teaches children very well and she provides a lot of exercises to work. My son has made tremendous progress and every week he is happy to take his German course with her.
Юлия замечательный преподаватель, прекрасно знает специфику преподавания немецкого языка. Я начала заниматься с Юлией с нуля, не имея никакого представления о немецком языке. И я быстро увидела результат. Буквально с первых занятий репетитор полностью удовлетворил мои требования. Юлия доброжелательный, приятный в общении человек, в то же время очень требовательный. Я рекомендую ее как ответственного и опытного преподавателя немецкого языка.
More feedbacks